On Sunday morning, an earthquake hit Ternate Island at the local time 11:37. It was later reported on the website of US Geological Survey, with Bitung as the epicenter and recorded magnitude 6.1.
According to the Awu and Dukono posts, the earthquake scale was recorded II of the MMI. The area surrounded the earthquake epicenter was tertiary sediment and alluvium soil. Around the area, the earthquake was found stronger because of the formations of loose rocks.
Kasbani, the head of the volcanology center, explained the cause of that earthquake is due to the activity of Mayu ridge subduction. Fortunately, the magnitude was not enough to form a tsunami.
In this situation, Kasbani reminded people in the area to keep calm and not to listen to unofficial sources of information.
The earthquake also affected Poso regency on the same day with the magnitude 5.7. From morning to afternoon on that day, there were eight times that the impact of the earthquake was felt. Then again, the head of BMKG reaffirmed that it would not make a tsunami.
There were no injuries after the earthquake, but it is reported that some churches were under the attack of the incident. Several temples in Meko village suffered the most damages when some churches in Labone village in a subdistrict had minor damages.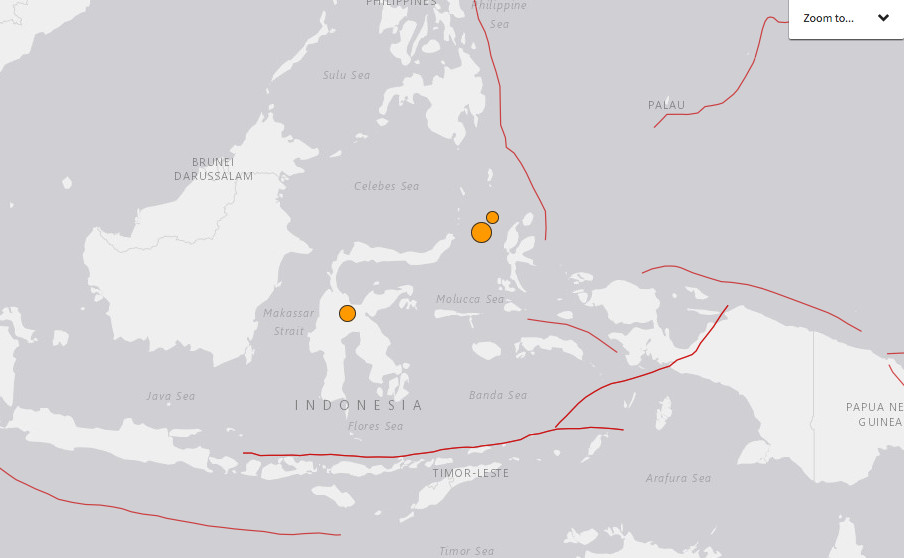 After the earthquake, residents here did not leave the houses abandoned. They just remove outside their houses in case there is another earthquake. Some people remain inside their home, but they are fully alert to feel the tremor and quickly run out in emergencies.
Before the earthquake, there was a previous quake at 7.5 magnitudes had attacked Palu and Donggala on September 28. It was a huge disaster with 2,000 people died and 5,000 missed.