This year, 2019, is the year that APPMI, the host of the forthcoming Indonesia Fashion Week, announced its commitment to use fashion designs which are friendly to the environment. It is a way to promote the sustainability in this industry.
Poppy Dharsono, the designer and also the president of founder of IFW 2019, recognized the importance of the fashion industry sustainability, so they are ready to collaborate with the UN and create an environmental friendly fashion week in Indonesia.
They cited the statement of United Nations Alliance on March 14 that the fashion business is the second industry in the world that consumes the most water, and at the same time, release one-fifth of the world waste water and millions tons of synthetic waste into the ocean every year. Meanwhile, people in the modern world purchase more clothes than 15 years ago, up to 60%. As the result, the fashion waste is also increased and make the landfills more polluted.
In this year IFW, all the manufacturers, designers, suppliers, service providers, retailers and buyers committed to engage with fashion clothing which is friendly to the environment.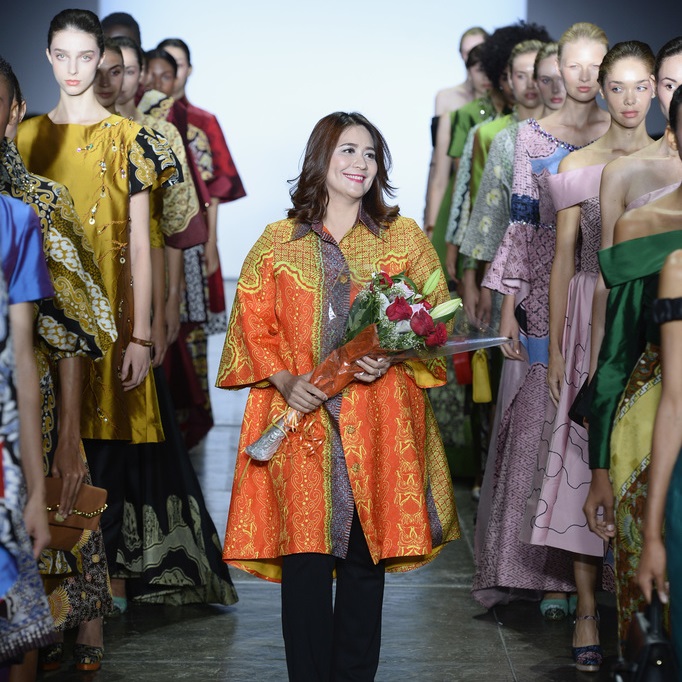 At the moment, there are 200 active members of APPMI throughout 11 provinces in Indonesia. They open fashion boutique or retail outlets to provide clothing products for their customers, from modest fashion, ready-to-wear items and more sophisticated clothes like prom dresses or bride dresses.
Also in the fashion week event in New York, four Indonesian designers make the night in explosion with their collections. They are Itang Yunasz, Alleira Batik, Maggie Hutauruk, and Dian Pelangi. They present a show named "Indonesian Diversity" on 775 Washington Street to capture the attentions of fashion enthusiasts here. The Show brought excitement with many fashion styles, including street-style modest attire, bohemian styles with Indonesian traditional fabrics, modern style batik with handwoven fabric and Palembang's traditional gold-threaded woven fabric.
With this fashion week, the Indonesian designers have successfully promoted their country traditional fashion and left a good impression.